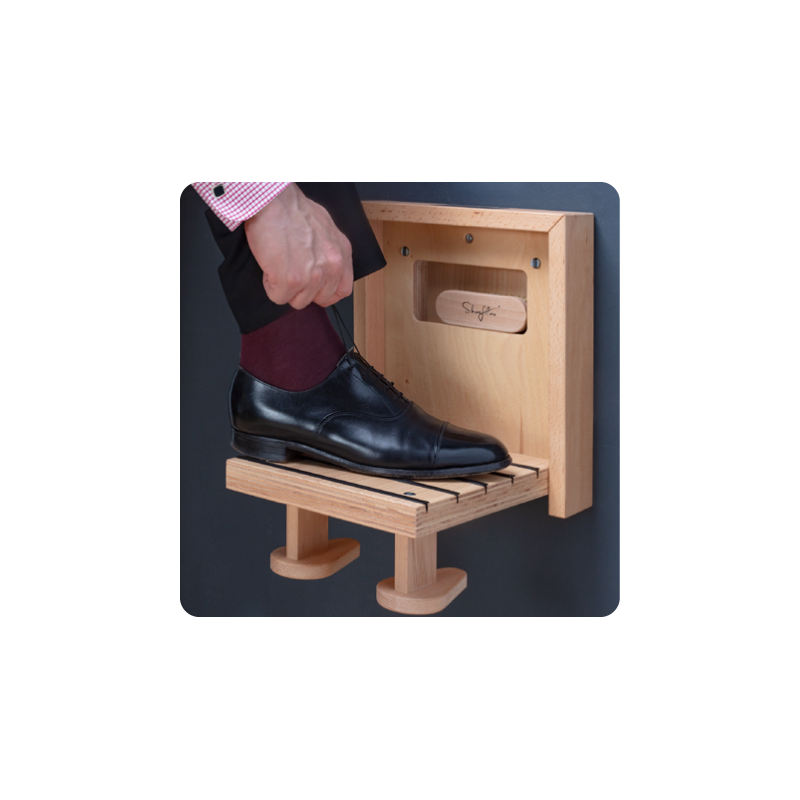  
The new Shoefilou
The new Shoefilou - not just for hoteliers!
Dear hotel guest,

The Shoefilou conquers the world of hotels as hygiene and comfort furniture. This appliance, made from solid beech wood, is ecological, hygienic, sustainable and durable.
As of now, we provide the offer to order this handmade piece of furniture for your home - or as a gift, beautifully wrapped in black silk paper.

Needless to say, your personal greetings, if desired, will be enclosed on a black laquered card.

With this gift you will be kept in good memory.

Order the Shoefilou today and enjoy the discount voucher on your hotel flyer.

Included:
Shoe brush
Shoe cleaning rag
Shoe polish
Precious wrapping
Fastening material
Individual greeting (please enter when ordering)
Assembly instructions (approx. 6 minutes)
Delivery costs
Data sheet
Composition

Property